Eating for Remission Program
A 12-Week Interactive
Dietitian-Led IBD Online Course
Are you feeling confused about what to eat with IBD?
Do you have a limited diet or have you experienced weight loss and/or fatigue?
Are you tired of endless nights spent reading contradictory nutrition information for IBD?

You aren't alone…

...and it
doesn't have to
be this way.
Diet has been shown to be a piece of the IBD treatment puzzle to induce and maintain remission.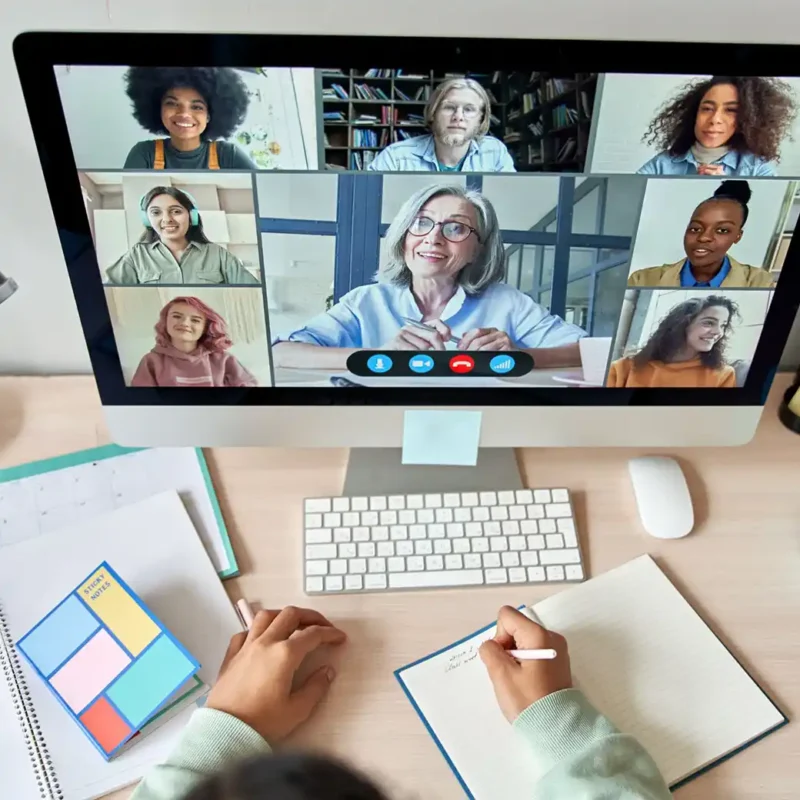 Introducing the Eating for Crohn's & Colitis Remission Program
This 12-week program is designed to bring clarity around what and when to eat. 
With recipes, resources, and customized support, you'll have everything you need to eat for Crohn's and colitis remission.
It's time to regain your energy and improve the quality of your life with IBD.
There are 8 modules total. Complete the video lessons and review the additional resources when it's convenient for you. 
After each module, you'll be provided with helpful resources and recipes that will help you apply this information to your daily life.
Join live Zoom sessions for additional personalized support. All sessions are recorded and added to the platform.
With the Eating for Remission Program+ program, receive a crystal-clear, customized game plan based on your symptoms and needs with two individual sessions.
Nutrition can reduce symptoms and help you achieve IBD remission
Nutrition is meant to complement your medical treatment to help you lower your inflammation and manage your day-to-day symptoms. 
Receive the information and tools you need to learn what foods to add to your eating plan.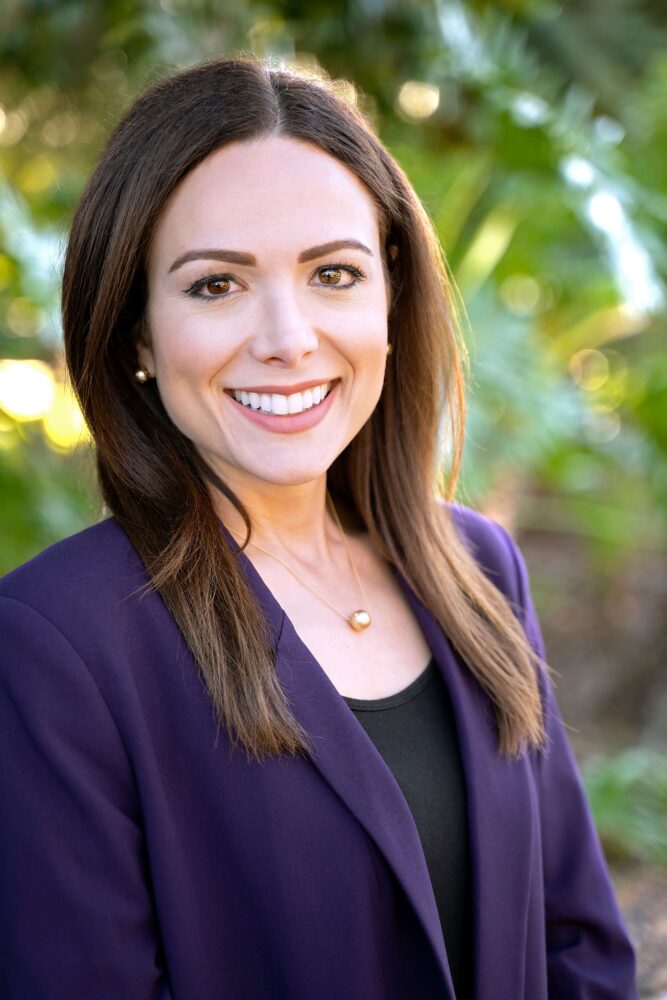 IBD Dietitian Danielle Gaffen, MS, RDN, LD
Understanding the link between nutrition and gut disease inspired me to become an IBD Registered Dietitian Nutritionist. I have a passion for helping people with Crohn's and colitis who are struggling with confusion around what to eat. My favorite part is helping you build confidence to eat without fear while managing your symptoms.
Each module will provide an opportunity to learn about the latest research on a nutritional topic for IBD:
This Program is For You If You...
Want the latest IBD research in self-paced online learning modules
Need some guidance finding the evidence-based IBD nutrition approach that works best for your gut
Want an opportunity to meet and support other IBD warriors in a virtual monthly group nutrition Q&A setting and exclusive online community
Are looking for nutrition support at a lower price point than traditional 1:1 nutrition counseling program
I'd like to share some exciting news. After following the guidelines from the modules I've successfully lowered my ESR and Fecal Calprotectin to NORMAL levels (ESR from 42 to 16; Calprotectin from 618 to 60). Thank you so much for helping me to set myself on a path to better health! I'm so excited that I do not have to be placed on more medications. I was so happy that I was in tears because my sed rate has not been this low in YEARS.
I found the information very enjoyable to learn about. It was clear and easy to understand…with ways to apply it to real life (recipes, brands, etc.). The one on one sessions were also very helpful. Danielle was great at listening and directly answering the questions and concerns for me, and she relayed a lot of helpful tips, brands, and suggestions that applied to me and where I like to shop and what my needs are. She clearly is very knowledgeable about current studies, and she does not push supplements or anything like that. Very easy to trust. I feel that I am armed with knowledge moving forward with more confidence and knowledge. I am thankful that I was given the opportunity to take the course.
The greatest change since completing the Eating for Remission Program is that I don't remember when my last flare was… so let's start with that! I go to restaurants, and I know what to eat and how to look at the menus. One of the biggest things I will say is that Danielle's not about selling you products or selling things. Her program is about giving you all the tools, information, and research you need to get the guidance to be able to live a more normal life. This program changed my life – like I don't even remember when my last flare up was. It's worth the price, the time, and the effort!
The program helped me expand my diet, expand my possibilities, keep more peace of mind when eating, and lose a little bit of my fear of food, and Danielle really helped me with that. I also had some things wrong like preconceptions and certain diets and Danielle helped me as a guide to get things right and be able to enjoy more life and food.
I felt like a huge weight had been lifted off my shoulders when the diarrhea reduced and even came to a stop. I felt the happiest and strongest I had ever felt in the past 2 years! I would absolutely recommend this program, it by far exceeded all expectations!
I decided to move forward with the program because I wanted to try to take control of my health. I'm anxious to be out of the flare and healthy and really see the difference in eating for my health.

After the program, I'm feeling more confident about food choices. Definitely been listening to my body more and knowing what things I should avoid or limit. It has been telling me all along I just wasn't listening. I do notice feeling better when I stay hydrated, eat smartly and pay attention to what I put into my body rather than just eating whatever's in front of me.
I didn't actually have any hesitations to purchase this package. I was very excited to find something targeted towards what I needed. I decided to move forward and join the program, as I hoped that it could help answer the questions I had on what I could eat. I also was excited to meet some people that also have IBD.

I would absolutely recommend this nutrition program to someone else. It was a wonderful experience and extremely informative! It really answered so many questions I had and really helped me being so newly diagnosed to reintroduce foods and figure out a food plan that works for me.
As a result of the program, I am feeling more confident about talking about my UC with others who ask. It was very challenging to try to explain my condition to others who were not familiar with it, but the information I learned gave me a clearer understanding. I also gained more confidence with food choices. I am able to know how to work around trying new foods and I am able to keep my water intake constant unlike before.
I was stuck and knew I needed more knowledge. Drs don't give you any. I felt lost. I wanted to learn all I can about my condition and see other people with the same problems.

Now I am more confident about my food choices. Sometimes it's still hard to give up certain foods that I know will make me sick. But I'm getting better. I am more empowered and know what foods and ingredients to avoid. I am much better off health wise.
Overall, my life has definitely improved dramatically since working with Danielle. Her modules are incredibly well put together and easy to learn, easy to take notes, and her group sessions are really, really awesome to be a part of.
I wish that I had done something like this years ago. When I first got diagnosed in 2006 my doctor was adamant that diet had zero effect on IBD. I struggled with that for a long time and had to make a lot of self-directed decisions around my diet.
Hearing other people's experiences, being reminded I'm not alone, and learning more about foods that will help my body were what I enjoyed most.
I learned so much about my condition in the program than I ever did on my own.
Choose the program that aligns best with your needs.
Will The Eating for Remission Program be tailored to my personal symptoms?
To tailor the information to your specific health situation, we recommend purchasing the Eating for Remission+ package, which provides individual sessions to personalize and customize the information for your needs.
How much time per week will I need?
You'll need about an hour a week to set aside to review the video modules, resources, and recipes. But don't worry: it's a self-paced course, so if you fall behind, it will be there when you get back.
Will this really work when I feel like I've already tried everything?
If you're feeling like this, know you're not alone. Of course, I can't guarantee results, and anyone that does should not be trusted! What I can guarantee is that if you complete the modules, you will learn so much about your body, condition, and what's driving your symptoms.
When can I enroll in the program?
You can enroll in the program anytime and get access to the modules immediately upon enrollment.
Do I need a computer or can I access this from my mobile phone?
You can access the program from anywhere and on any device so long as you have a web browser and an internet connection.
Will my questions be answered?
Yes, all questions are answered, either in group Q&A sessions, individual sessions, or the private group forum. 
Who do I contact if I have any issues accessing the course after enrolling?
If you have any technical difficulties at all from the moment you sign up and throughout the course, you can reach out to [email protected].
Do you accept health insurance?
Unfortunately, this program is not covered by insurance. If it's helpful, there is an affordable payment plan. Additionally, I accept Health Savings Account (HSA) and Flexible Spending Account (FSA) cards.
I LOVE the program, but I just don't have the money right now.
Here's how investing will stop you from losing money:
You'll get evidence-based information to guide you on what to eat and not eat, so you're no longer wasting money on expensive supplements, powders, shakes, special (diet) food, and more. 
A very affordable payment plan is also available.
Schedule a Free 45-Minute Chat to Learn More
Have more questions or interested in signing up for the IBD program? Schedule a free call today! We'll go over your health goals and how Eat Well Crohn's Colitis can help.